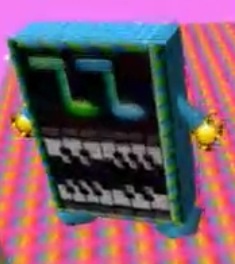 The Song-omp King is the king of Planet Muzica, and has appeared in The Cosmic Crystals IV: Zythurvia. In his first appearance, Luigi tried to defeat him but got defeated himself, but then Wockyjet defeated him. Then a tower got built in his place. After Luigi got the Crystal Comet Medal in the tower, he reappeared, and Luigi tried to defeat him, but lost. Then Wockyjet came and defeated him again.
Ad blocker interference detected!
Wikia is a free-to-use site that makes money from advertising. We have a modified experience for viewers using ad blockers

Wikia is not accessible if you've made further modifications. Remove the custom ad blocker rule(s) and the page will load as expected.