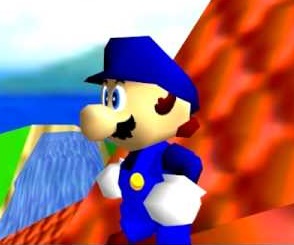 Megaman765 is a youtuber who makes videos. He is one of the founders and was the 1st creator of Super Mario 64 bloopers. His bloopers first started out with words, Then later on, there were voices. He also made a appearance in The Cosmic Crystals III: The End of the Star World. He abandoned bloopers years ago due to text as dialogue, constant YouTube appearances and other stuff and currently works at Machinima making They Live in a Castle. They Live in a Castle has transformed to 3d animations and Megaman765 is now back in his old sm64 roots with Super Mario 64 6.
Ad blocker interference detected!
Wikia is a free-to-use site that makes money from advertising. We have a modified experience for viewers using ad blockers

Wikia is not accessible if you've made further modifications. Remove the custom ad blocker rule(s) and the page will load as expected.