MarioSuperSoda is a SM64 Machinimist and a Helper at this Wiki.
He quit SM64 Machinima forever on 06/12/14.
Current Projects
Nothing.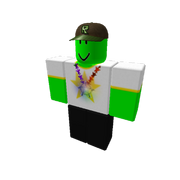 Friends
Mario, Luigi, Starman3, Musthasto, LuigiLuigi573, SuperBluey2749, YoshiGuy63, Schm2000 and Kiddo The Dragon.
Enemies
AdosRepusOiram and the other Dopplegangers, Bowser, Fawful, Dimentio, Xario and Yuigi.
Counterparts
StarioSuperSoda and QuarioSuperFourda.
Trivia
MarioSuperSoda appeared in Schm2000's videos before he made his 1st SM64 bloopers
His fate in the Fall of Youtube was being killed by DBZK5, the resson why DBZK5 killed him is unknown.
Gallery
Ad blocker interference detected!
Wikia is a free-to-use site that makes money from advertising. We have a modified experience for viewers using ad blockers

Wikia is not accessible if you've made further modifications. Remove the custom ad blocker rule(s) and the page will load as expected.