"Mario's Revenge on Luigi!" is the 2nd video created by MarioMario54321. It is the  prequel to a later video called "Luigi's Revenge on Mario!"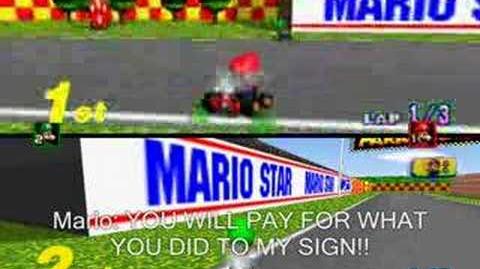 Plot
Mario finishes his sign and goes to look out for it. Luigi becomes jealous of Mario and destroys his sign with a Star. Mario finds out about this and immediately challenges Luigi to a duel in the Skyscraper. Mario hits Luigi with a shell and slams him when he is invincible before Luigi drives away. Luigi tries to defeat Mario, but failed when he fell down the tower.
Characters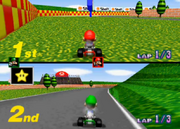 Ad blocker interference detected!
Wikia is a free-to-use site that makes money from advertising. We have a modified experience for viewers using ad blockers

Wikia is not accessible if you've made further modifications. Remove the custom ad blocker rule(s) and the page will load as expected.